Learn how this Seller Triple her Income During Lockdown from Home?
7-Digit Lazada & Shopee Seller wants to share with you:

How to Successfully Develop your Cross Border E-commerce Business in Southeast Asia through Shopee and Lazada
Are you stuck at home right now? Bored? So is everyone else. That's why most people are spending a lot of money online right now.
Maybe now you are worrying about these things:
The company is closed / laid off, and you are one of the unemployed

Just graduated / unemployed, unable to find a job, tired of it

Work at home and also asked by the boss to do OT

Salary reduced by half due to company cutting cost

Feel the government subsidy is not enough to cover your expenses
Even the government said that E-commerce and E-learning are a very popular trend nowadays. Almost every school and tutoring center has adopted online learning. Various industries are gradually explore selling to the Internet.
We have experts who are top sellers on both platforms.
They will share their secrets with you at this free online training session.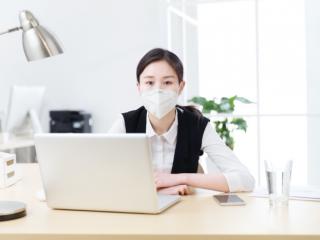 Here's Why You should consider selling on Lazada and Shopee
Because you:
1) Can work limited hours, just process orders and answer queries.
2) Can start with a relatively small amount of capital.
3) Can choose not to quit your job. You can always make that decision as your online business grows.
4) Don't have to waste precious time setting things up. You can start making sales immediately.
5) Don't have to figure things out by yourself as our free training will fast-track you.
How Much can a Lazada/ Shopee

Seller Make?

The Data will not Lie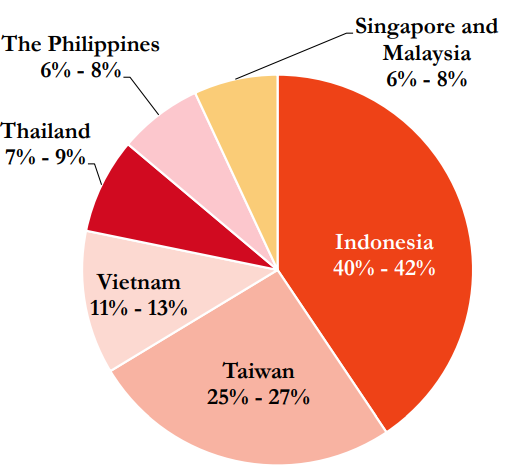 Sales Ratio in Southeast Asia
If you look at the data on the left, you can see that the current market in Southeast Asia is very large and is still developing rapidly.

Most sellers can actually earn 300,000 to 1 million a year.

More correctly, 91% of sellers actually earn 500,000 or more a year.

Our course will show this key secret of becoming a top Lazada and Shopee seller.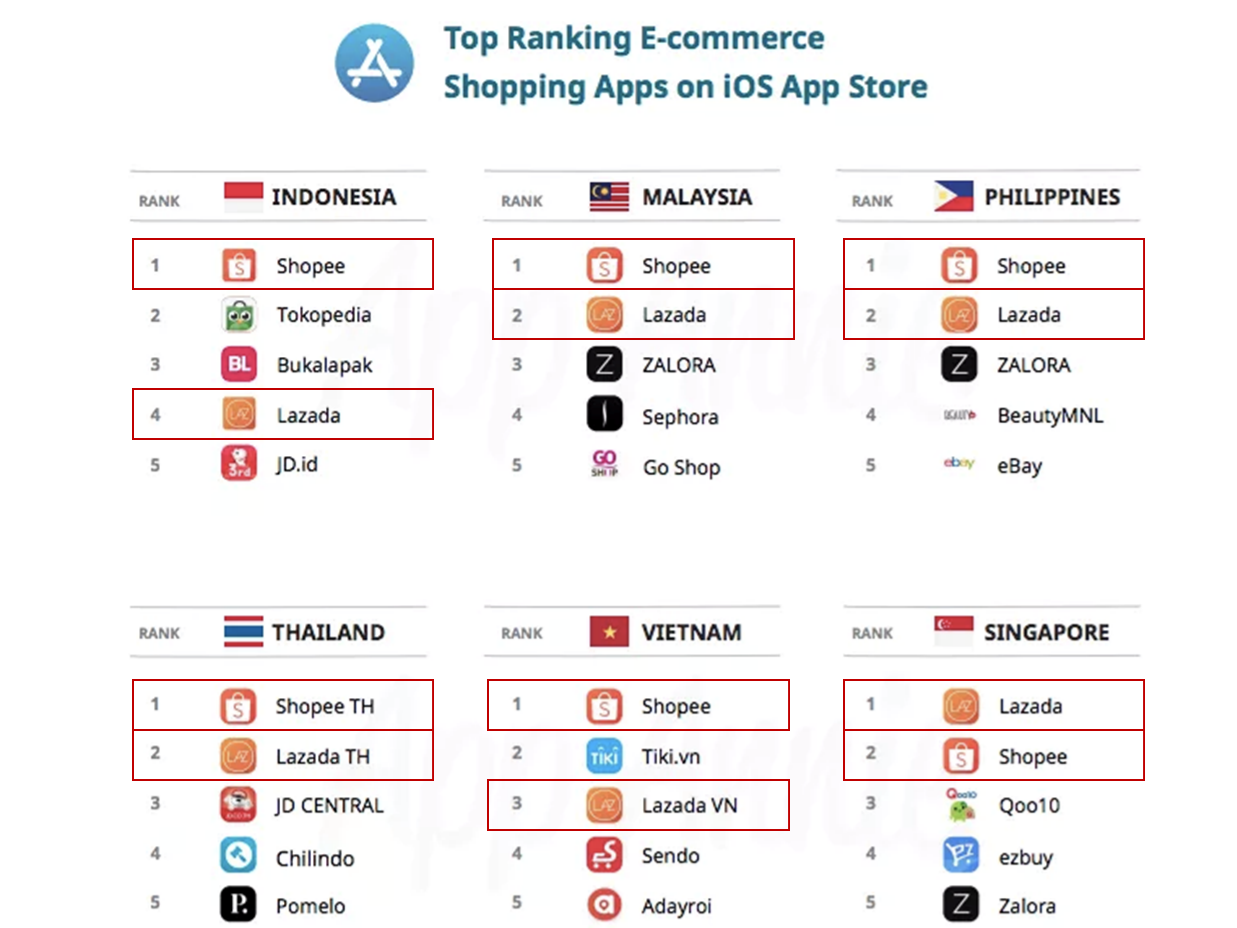 ✔️ How to start selling in e-marketplace
✔️ How to avoid mistakes in e-selling
✔️ How to attract the right customers and find potential buyers
✔️ How to collect and read data to gain a competitive advantage
Spaces are limited so make sure you register now:
This is a limited-time opportunity because
There are still many profitable niches in Lazada and Shopee

The Pandemic lockdown is forcing more people to stay at home and start shopping on these platforms.

There are more shoppers moving onto these online shopping platforms everyday

Spendings on these platforms are anticipated to grow BIG

Shopee and Lazada are now spending a lot of money on marketing and giving incentives to shoppers to create more sales volumes.

Competition is still at its infancy and this will change over time as more sellers get online.
Why should you attend the webinar?
We are a team of sellers who have been on Lazada, Shopee for many years.

We actually run our businesses full-time and teach others to do it in our spare time.

What you will be getting at our training is actual, real-world strategies that are working for us but not theory from a textbook.

Strategies that have helped us to do 7-figures on Lazada, Shopee and Amazon.

The best part is we have removed all the fluff and we're giving you real, actionable steps to be successful in the shortest possible time.
Here are some testimonials from our students: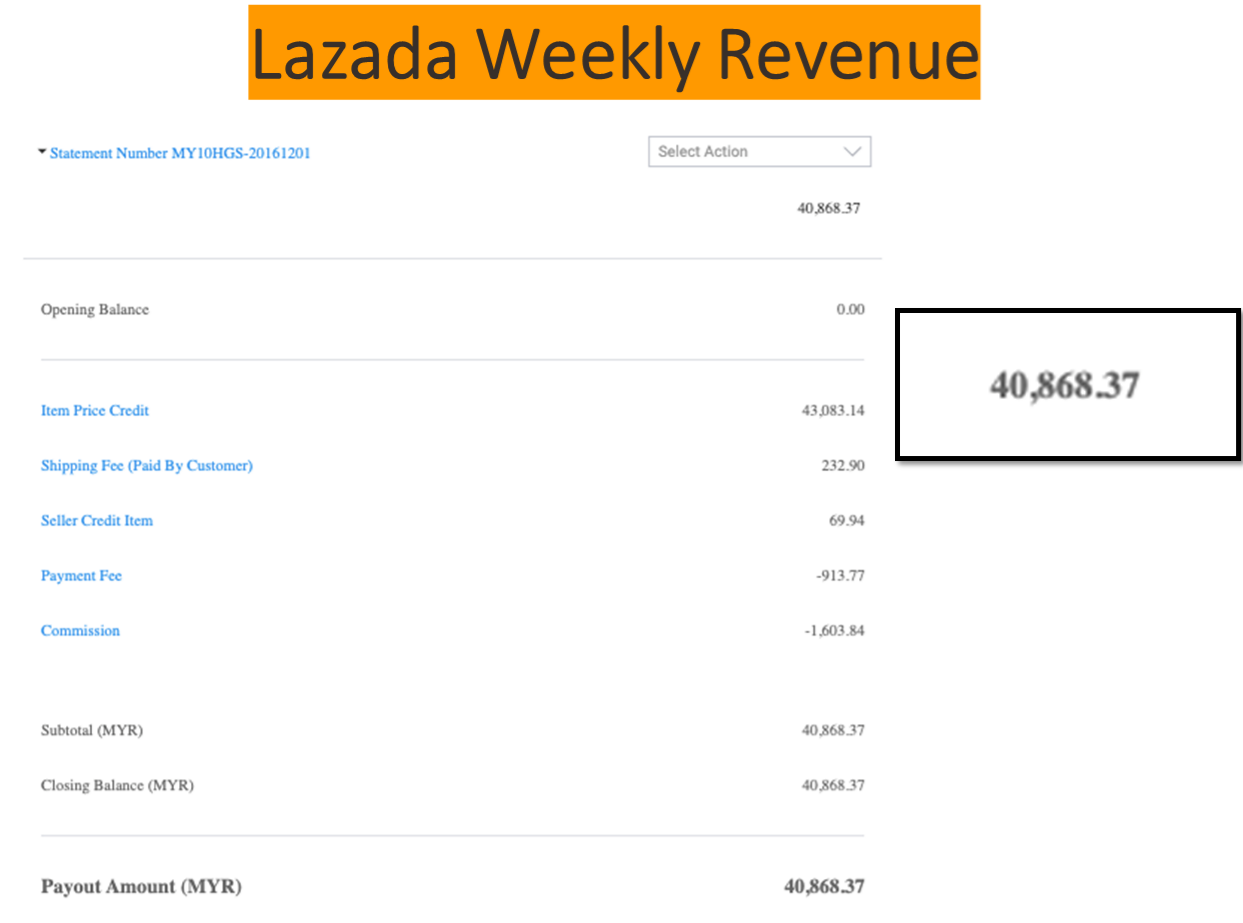 This pandemic situation will give a massive boost to the online industry, particularly the Ecommerce
So many new buyers, so many people that will change their shopping habits and start to think like in 2020!
Don't miss this chance to start, the best time to begin will always be NOW!
But it's you that will decide when that 'now' is going to happen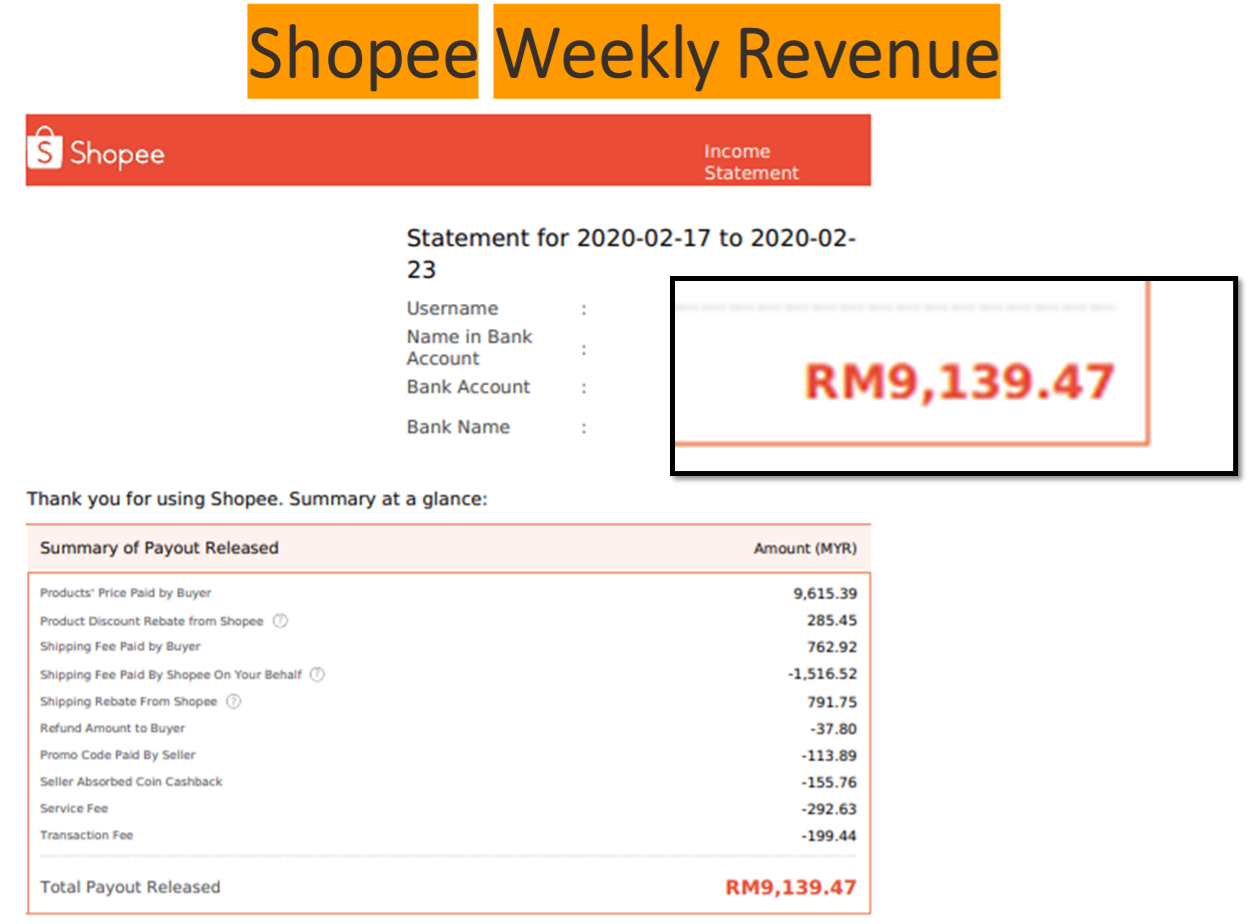 SIGN UP NOW TO BECOME OUR NEXT SUCCESS STORY
Frequently Asked Questions
Why sell on a Marketplace like Lazada or Shopee?
Selling on a Marketplace is the e-commerce business trend now. The whole business system is automated. You will be able to optimize your operating costs such as manpower, logistics, and other expenses in e-commerce. Besides, you can operate this business anywhere at any time.
Can I start a marketplace business even with no IT and software background?
Yes, you can start your marketplace business without any IT expertise or software development knowledge. No complicated websites or IT skills are required to become a successful online entrepreneur. Just follow the step-by-step course to market your business.
Do I need a lot of capital to start this online business?
Unlike a brick-and-mortar business, you can get your internet business up and running with minimal capital as most of the services are free. Lazada and Shopee are two local e-commerce platforms that allow you to leverage their facilities and sell products with no inventory cost. You get to enjoy seller perks as well.
How would people find my products if I don't advertise?
Southeast Asia is a huge marketplace with a mind-boggling 460 million active customers globally. If you identify the right product in the right niche you will get found simply by the number of searches the Lazada/ Shopee search engine gets. That is why it's important for you to join us to discover how you can find the right niche.
Copyright © 2020. All rights reserved.